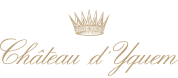 Back to the vintages
---
Château D'Yquem
1996
The weather was hot and dry throughout much of the growing season, except for 2 weeks of unexpectedly cool temperatures in September that made for the ideal ripening of grapes that were already in superb condition. Rain arrived at just the right time and soon after it was time to harvest a very homogeneous crop.
1996 Y was picked in just two days: the 17th of September and the 3rd of October.
This is a benchmark for Y – a new style, and the first ever picked before Yquem.
Print