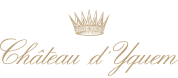 Back to the vintages
---
Château D'Yquem
2000
The 2000 vintage will long be remembered for above-average temperatures. Except for the unseasonable cool period around the 14th of July, it was constantly 2°C warmer than usual in March, June, August, and September. This inevitably led to very early maturity, with physiological ripeness reached at the very beginning of September in grapes that actually suffered from a lack of water.
The perfect ripeness of the very early-maturing Sauvignon Blanc in 2000 meant that we could pick a few bunches as early as the 12th and 13th of September.
However, as of the 13th, we were able to create a more usual balance with the slightly less opulent Sémillon.
Priorities were focused on Yquem in the following weeks, so it was only on the 5th of October, between the first and second passes to harvest Sauternes, that we could begin to pick grapes for Y again. This was because an even degree of ripeness in both grape varieties had been achieved in late-maturing plots with clay soil.
Print