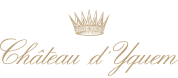 Back to the vintages
---
Château D'Yquem
1977
Unusually warm weather in February was responsible for an early start to the growing season, in March. The weather than changed radically and frosts occurred on the 31st of March and 1st of April, resulting in the loss of a third of the potential crop.
Very cold weather set in until the end of September. Few grapes reached the 20° potential alcohol necessary to make Yquem.
This vintage nevertheless produced a considerable amount of Y.
Print