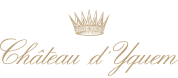 Back to the vintages
---
Château D'Yquem
2006
This vintage featured very unusual weather: a cold winter followed by a violent increase in temperature.
The harvest started very early, on the 7th of September. Unusually, this began with Sémillon grapes that were perfectly ripe, and whose skins were already starting to change colour due to an attack by botrytis. Such optimum conditions never last long, and were ideal for Y.
A brief "window of opportunity" without rain opened up on the 13th. This made it possible to finish picking scattered bunches of barely botrytised grapes. Another pass began on the 18th, targeting ripe Sauvignon Blanc grapes this time. This variety is essential for Y's trademark bouquet. We finished picking (Sauvignon Blanc) on Yquem's finest terroirs on the 22nd of September, bringing this very unusual harvest to an end.
Print