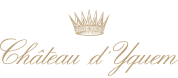 Back to the vintages
---
Château D'Yquem
2002
The 2002 growing season featured rare drought conditions (this was the third driest vintage in 75 years), as well as the misleading impression of poor weather due to a significant lack of sunshine. Temperatures were nevertheless above seasonal averages.
We decided to pick the few golden grapes in good condition in late-ripening plots between the 7th and the 9th of October to make 2002 Y.
It rained on the evening of the 9th and the grapes were attacked by noble rot, making them suitable for Sauternes.
2002 Y is an excellent way a take advantage of Yquem's class before the arrival of Botrytis cinerea thanks to grapes that ripened slowly during dry, cool weather that is ideal for dry white wines.
Print