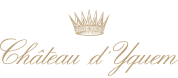 Back to the vintages
---
Château D'Yquem
2010
The hallmark of the 2010 vintage is its wonderful freshness.
The temperatures during the growing season were barely above average.
The harvest began very early, on the 3rd and 6th of September, with the picking of Sauvignon Blanc grapes on the gravel plateau and slopes with clay soil. After a few showers, slightly warm weather set in, enabling the slow, complete ripening of Sémillon grapes on clay soil in the two weeks that followed.
As soon as the subtle "pink berry" stage was attained on the 20th of September, the harvesting of one bunch per vine provided 2010 Y with the third of Sémillon essential to its typicity.
Print