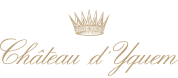 Back to the vintages
---
Château D'Yquem
2011
After a very dry, mild winter, the 2011 growing season took off with a flying start because spring temperatures were unseasonably warm.
Fortunately, summer weather toned down the exuberance of spring and temperatures were just above average, without excessive water stress.
This preserved the freshness and acidity essential for great white wines despite the tremendous precociousness of the growing season. It was possible to eat the grapes as early as the 7th of July!

Picking of 2011 Y began on the 17th of August, an absolute record for the estate.
The Sauvignon Blanc harvest continued on the 19th, 22nd, 23rd and 29th of August and that of Sémillon on the 29th and 30th.
2011 is a one-of-a-kind vintage picked entirely in the month of August!
Print